Hello Shepparton
Max Stainkamph with you through the Monday blues on today's news blog. We are expecting a high of just 28 degrees today, with some wind blowing.
UPDATE, 11.50am: Victorian government's $200m stimulus package
Browsing through this morning I missed the Victorian government's announcement on a recovery plan as we recover from January's nasty wave of COVID-19.
Industry Support and Recovery Minister Martin Pakula announced the funding on Monday, which includes voucher schemes to entice people to spend on meals, entertainment and travel in the state.
We'll get $100m in travel, entertainment and dining rebates, while Melbournens will get cash to get people into the CBD, $30m will be spent getting townspeople here out into the great outdoors .
I don't know exactly when it's all going to start, notice.
Meanwhile, the first quarantine-free international flights since March 2020 landed across the country today.
Learn more here.
UPDATE, 11:30 a.m.: Rotarians return tiles to families
The tiles that were installed around Maude St Mall in 1994, almost 30 years ago, are being returned to the families who placed them there.
I love that stuff, and Georgia Rossiter has the recap of it all here.
Rotary President David Shipston said a Facebook appeal had been posted asking people to get in touch if they would like some clay tiles removed before the current playground is demolished.
Some of the children who made the tiles have since passed away, and while some could not be removed, Rotary has thrown themselves into one of their first hands-on jobs since the pandemic began.
UPDATE, 10:30 a.m.: Burns Ct house fire
It's from Anna McGuinness this morning.
Police are investigating a fire at a house in Shepparton this morning.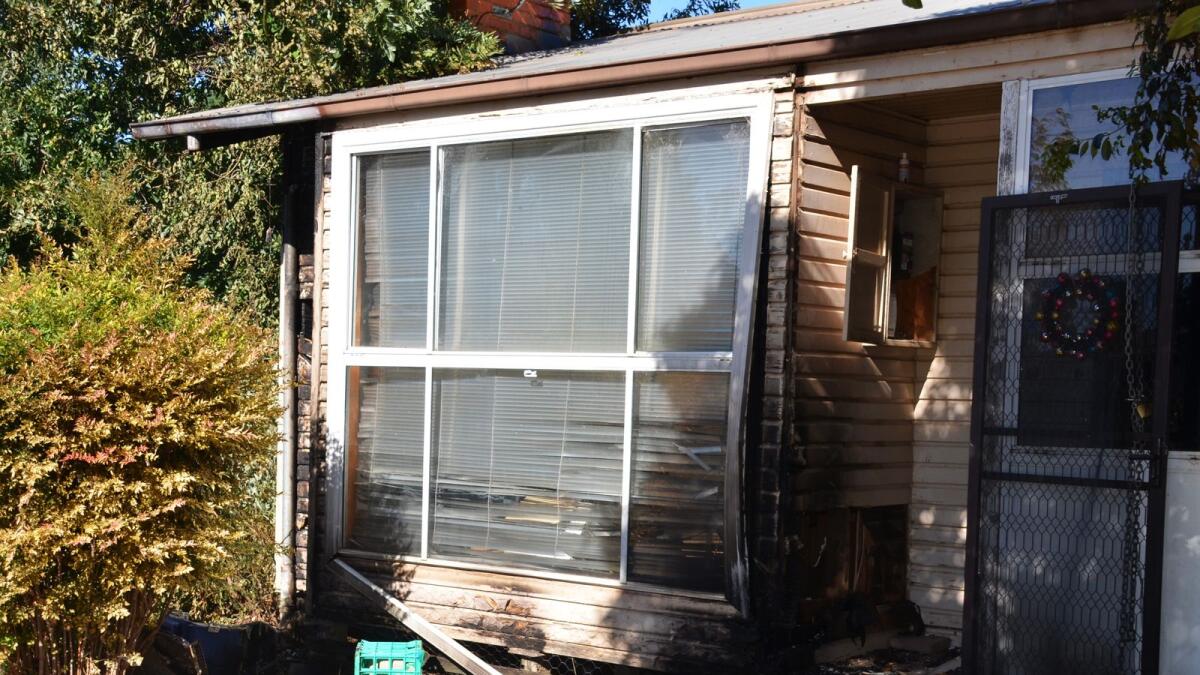 At around 1.30am, emergency services were called to Burns Court after reports of a fire.
At this stage the case is being investigated and anyone with information is asked to contact Shepparton Police Senior Detective Clowes on 5820 5800.
UPDATE, 10 a.m.: Spatial planning to create more pressure: Industry
A new land development tax to fund social housing will increase the cost of new homes and put further pressure on developers, and industry has responded by calling for the money to be collected through municipal rates instead.
Shepparton, which faces a severe shortage of new residential land, was spared the initial application of a 1.75% Social and Affordable Housing Levy.
Darren Linton has the story, which you can read in full here.
UPDATE, 9am: Urgent formula reminder, Shepparton GPs under pump
Hello Shepparton.
A few bits straight off the bat this morning.
A food recall has been issued for three brands of infant formula – EleCare, Similac and Alimentum, which was issued by Chief Medical Officer Brett Sutton last night.
They have been recalled due to potential Cronobacter and Salmonella contamination, and parents are urged to stop using the products as soon as an alternative can be found.
Salmonella infection may present with fever, abdominal pain, vomiting and diarrhea, while Cronobacter infection in infants may present with fever, accompanied by poor diet, crying or very low energy. Cronobacter infection in infants can be fatal.
"Seek immediate medical attention if your baby develops any of the above symptoms," Professor Sutton said.
"Infants or children may present to health services and emergency departments sick if they have consumed affected formula."
Also in the medical field, I spent the last week tackling a report on GPs in Shepparton.
The short is that it's not good. We have fewer doctors, many experienced doctors about to retire and an inability to retain those we have, who are recruited by doctors from Melbourne.
Read the full story here, as well as a conversation with Suzanna Sheed – who commissioned the report – about her thoughts on it which can be found in this story here.
Also, the queen has COVID-19, which could be concerning. Apparently she has minor symptoms, but fingers crossed for her (and everyone else with the spicy cough) no matter what you think of the monarchy.