Today is the first and only day at sea of ​​my 7 night Greece and Adriatic cruise, and we spent the day relaxing as we left the Ionian Sea and entered the Adriatic.
Our days in port the previous three days started very early in the morning, so I calmed down this morning with a chai latte from Cafe Latitudes, which I enjoyed in the Centrum while catching up with work from the Royal Caribbean blog.
Lunch was in the Windjammer today. I think I prefer the Windjammer over other onboard dining options due to the wide range of options available. Today's highlights were a pasta bake with spinach and cheese, grilled vegetables and baklava!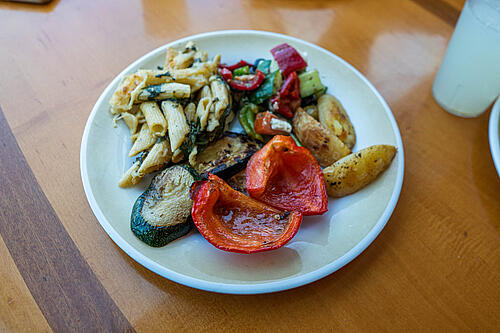 After lunch, I had coffee at the Diamond Lounge. The Diamond Lounge on Rhapsody of the Seas is in a bit of an odd location, as it's in a corner of the Shall We Dance Lounge with barriers that don't reach the ceiling.
However, I think the views from the Diamond Lounge are far superior to the lounge location on other ships due to the expansive ocean views available.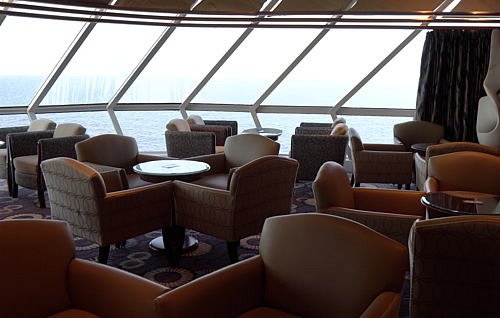 The art auction had just started in the Shall We Dance Lounge. I've never been to the art auction before, and after editing several YouTube videos from the Royal Caribbean blog where Matt states that he doesn't like the art auction, I never had the idea to go there.
However, the free champagne from the auction caught my eye, so Lauren and I sat down to watch.
In fact, we had a lot more fun than we thought! Although we had no intention of buying any artwork (some was auctioned off for $10,000-20,000!), it was oddly fun watching the staff promote each piece of art. art and raffle prizes. While I'm not sure I fully understand why the art gallery and auctions exist on all Royal Caribbean cruise ships, it was certainly an interesting way to spend an hour.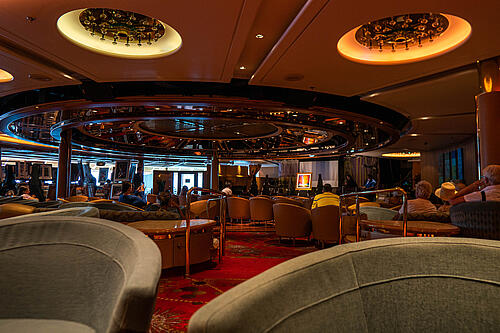 After the art auction, there was a fan-favorite cruising activity: the sexiest man alive contest. It's impossible not to laugh during this competition, as the "sexiest" men on the ship fight through a series of physical challenges and interview questions. It's one of those classic cruise ship activities that looks cheesy, but is quite entertaining!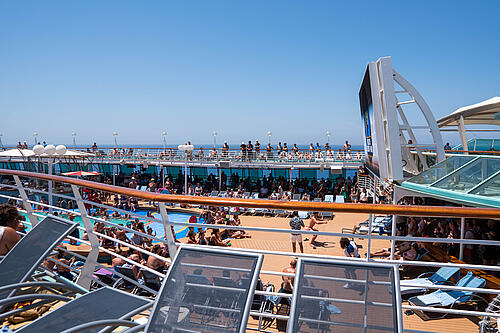 At this time of the afternoon we were sailing along the Albanian coast, which was fascinating! I love seeing different countries and landscapes from afar on sea days, especially those I know little about.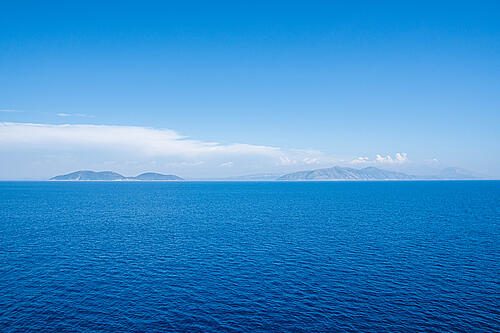 I had to catch up on my work on the Royal Caribbean blog in the afternoon, so I hung out in my cabin for a few hours before dinner.
We had our last dinner tonight in the main dining room, as we will be eating at Windjammer tomorrow and at Izumi on our last night.
I ordered the eggplant parmesan as a main course (which I had with a side of spaghetti marinara) and the melted chocolate cake for dessert. Everything in the main dining room was excellent on Rhapsody of the Seas, and the service from my waiters Marvic and Bayu was great!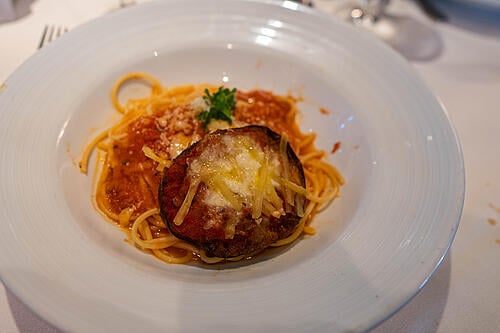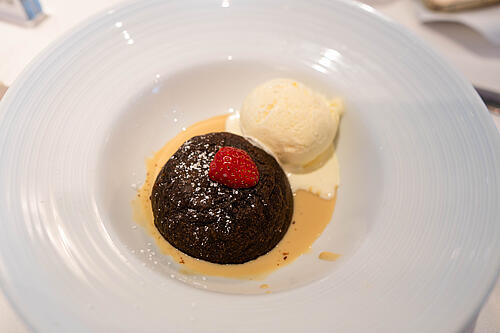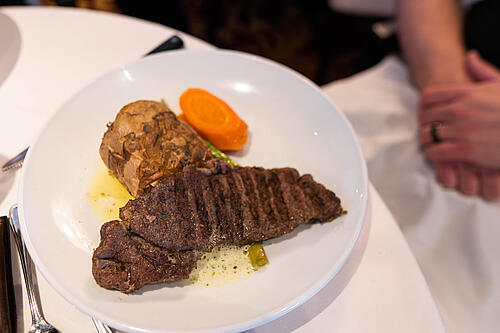 We decided to see a show after dinner, as we hadn't seen any production shows on board yet. We watched a variety show, which started with a musical performance by the ship's orchestra followed by a magician.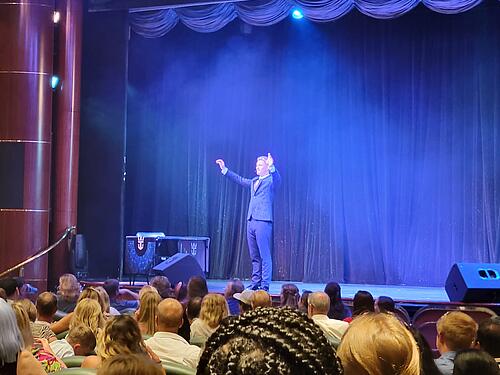 Watching a magic show unexpectedly becomes one of my favorite types of shows to attend on a cruise! Although the magic is impressive, the magician's comedic remarks add to the performance and make it a fun, family activity where the whole audience gets involved.
By the way, the Broadway Melodies theater on this ship is beautiful! I love the more intricate design of an old cruise ship.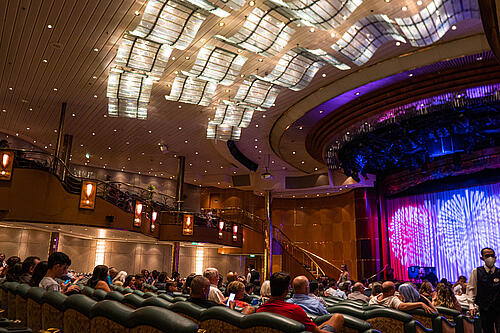 We ended the evening with a drink in the Schooner Bar, which we drank while lounging on the Promenade deck and watching the calmest water I've ever seen go by.
A day at sea was much appreciated after three busy days in port, and we all felt rested for the rest of our cruise. Tomorrow, I will wake up early for one of the most anticipated moments of this cruise: sailing to the port of Kotor, Montenegro.
Spurious observations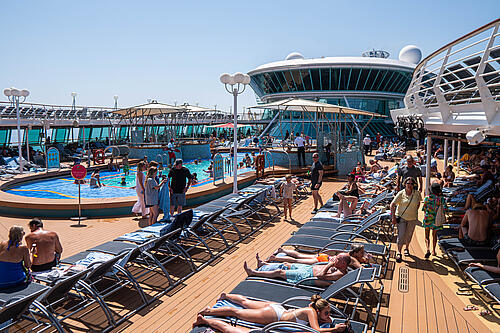 Most people I spoke to prior to this cruise seemed to view small cruise ships in a negative light, but I think this type of ship works well for a port-intensive itinerary! I never use most of the features on larger ships (water slides, zipline, etc.) anyway, so my experience on Rhapsody wasn't much different from my day-to-day on an Oasis or Quantum class ship. .
Many announcements and events are translated into Portuguese and Spanish on this cruise, as there are a ton of Brazilians on board as well as guests from Spanish-speaking countries.
The sea has been near perfect all week so far. A cruise in the Greek islands can be a good choice for people prone to seasickness (except for tender boat rides!).