The unofficial San Diego Comic-Con blog is back, with the only afterparty… actually after the con!
Are you ready to prove your worth to Gary the Prize Dragon, our tenacious anti-mascot? You will have this chance at San Diego Comic-Con 2022 GARYLYMPICS Unofficial Blog.
Gather all together to test your brain and body muscles. The Garylympics offer a chance to flex your convention guts with trivia, prizes, games and more, all in the company of the UBlog team, and of course, Gary, in all his glory. Remember rule #1: Prize Dragons are better than Prize Mules.
Join Gary and the UBlog team on Sunday July 24 from 6-9pm at GARAGE Kitchen + Bar (655 4th Avenue, San Diego).
All participants will receive two drink tickets, valid for wine, beer, well alcohol, soft drinks, sparkling water, juice and/or coffee – and even a drink worthy of dragon lovers. All participants will also receive a raffle ticket for prizes from various companies.
VIP attendees will also receive an event-exclusive t-shirt, available ONLY to GARYLYMPICS VIP ticket holders and the UBlog team: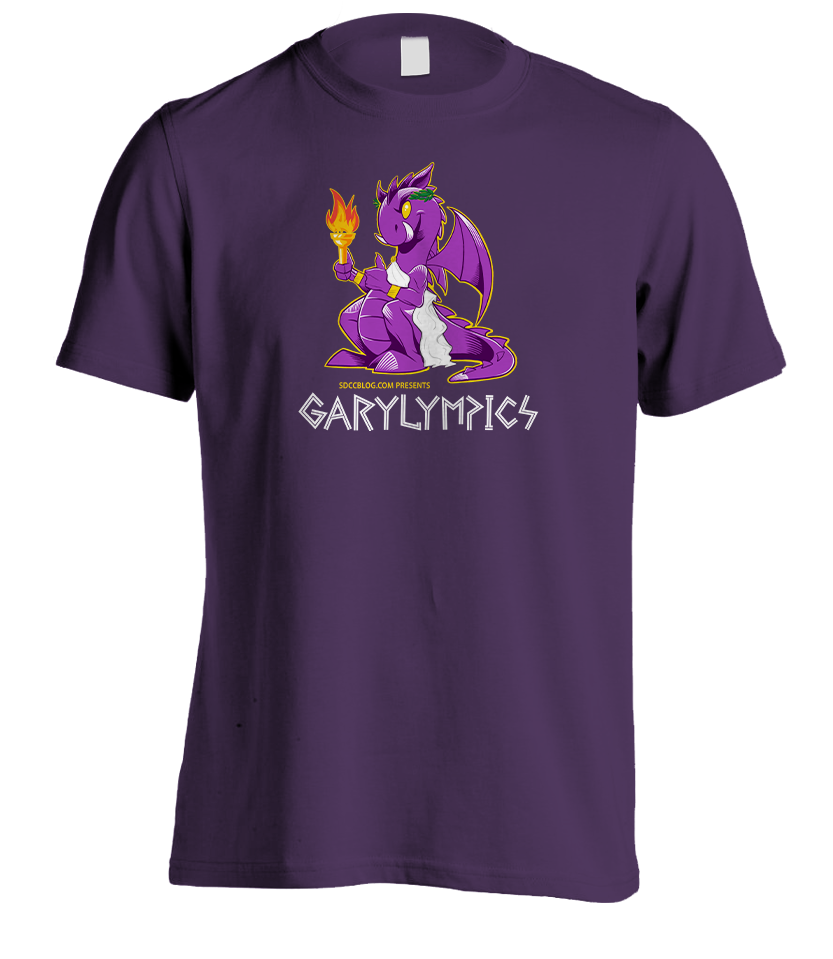 Tickets will be available beginning Monday, June 6 at 10 a.m. PT. There are two levels of tickets:
General Participant – $36 (includes 2 drink tickets + 1 raffle ticket)
VIP – $70 (includes 2 drink tickets + 1 raffle ticket + exclusive GARYLYMPICS jersey in the size of your choice)
UBlog patrons will have a first chance to get tickets on Friday, June 3 at 10 a.m. PT.
If you purchase a VIP ticket, you will be contacted for your shirt size.
ALL AGES!