---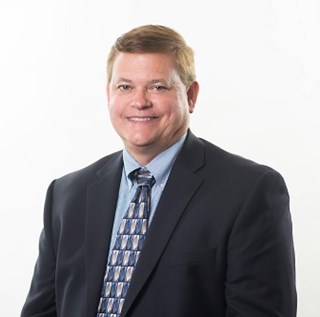 LAKELAND, Florida (April 14, 2022) | City Manager Shawn Sherrouse has named Mike Beckham as interim CEO of Lakeland Electric, effective April 14, 2022. Lakeland Electric's recent CEO, Joel Ivy, has accepted a position with Lubbock Power & Light. Ivy will oversee the Texas Municipal Utility beginning in May 2022. Sherrouse said, "As Assistant General Manager of Lakeland Electric, Mike knows the job responsibilities intimately and has significant experience in the variety of services provided by the utility. audience.
As interim chief executive, Beckham will report directly to the city manager. This appointment is scheduled for a maximum of six months and is intended to serve as a trial basis for Beckham and the City Manager to assess performance. Beckham will assume all the duties, responsibilities and authority of the CEO of Lakeland Electric. Beckham said, "I am honored to have the opportunity to serve as interim CEO of Lakeland Electric. Joel Ivy has done a phenomenal job of putting the utility on a solid footing, and I look forward to leading this tremendous organization of talented professionals as we continually strive to be the best municipal utility in the country.
Beckham will receive a 15% salary adjustment with an annual salary of $210,028. Beckham was originally hired on June 8, 2015 as assistant general manager and his current salary is $182,633. Please join the administrative team in welcoming Mike Beckham as Acting General Manager of Lakeland Electric, effective today, April 14.and.
---
Contact
Kevin Cook
Communications Director
Town of Lakeland
863.834.6264
[email protected]
---
About Lakeland
The city of Lakeland was incorporated in January 1885 and became one of the largest inland communities in Florida. With a current population of over 100,000, Lakeland continues to grow. It has been designated a Standard Metropolitan Statistical Area by the US Census Bureau for over 30 years. With tourist attractions and Gulf beaches just an hour's drive away, Lakeland continues to capitalize on its convenient central Florida location along the I-4 corridor. The city owns and operates Lakeland Electric, Florida's third largest utility and was one of the first to bring electricity to the Sunshine State more than 110 years ago.
For more information on the City of Lakeland, please visit www.lakelandgov.net. Citizens are also invited to follow the City on Facebook, Twitter, Instagram, YouTube, Vimeo, Snapchat and Nextdoor. Citizens can find the City of Lakeland on these social media platforms by searching lakelandgov.
For more information on the town of Lakeland, please explore LakelandGov.net.
Citizens are also invited to follow the City on social networks.
---