It's a chilly start there as temperatures this morning dipped into the low teens thanks to a cold front moving in last night. The cold air will however be fleeting and should move away tomorrow morning, setting the stage for several pleasant days in the region.
As we take advantage of warmer weather…things are going to be crazy in the east where a blizzard is heading towards New England as well as other parts of the northeast. It will be an awesome storm in RI, MA, parts of NY and NJ with winds whipping over 60 MPH and intense bands of snowfall. Some can see over 24 inches of snow, but it will be impossible to measure with all the winds.
For us… we've had 5.3″ of snow this month… nothing more is expected for January but there is a possible Groundhog snowstorm for us to watch out for… and that will also be addressed today. There's probably one of the coldest winter airs behind this storm…so let's enjoy the nicer weekend and Monday days.
+++++++++++++++++++++++++++++++++++++++++++++++++++++ +++
Provide:
Today: Mostly sunny with a few more clouds on the KS side. Cooler than yesterday with highs around 32°
Tonight: Clear and cold, with more stable temperatures until morning temperatures rise into the teens before rising into the twenties at daybreak
Tomorrow: Cold to start… mild to finish with highs approaching 55°. Breezy also in the afternoon
Sunday: Another great day with highs in the mid to upper 40s
+++++++++++++++++++++++++++++++++++++++++++++++++++++ +++
Discussion:
Let's start with what will soon be out of blizzard. This is also going to be called a "bomb cyclone". Remember a few days ago I wrote about this because the storm was going to intensify rapidly tomorrow…and it would be called a bomb cyclone.
The blizzard (for some) is going to occur as a variety of higher level atmospheric features merge and come together. There will be questions about who gets the worst out of this, but the consensus is that this will be the worst MA/RI/CT/NY/NJ system.
Let's start with the variety of watches/warnings… via Pivotal Weather
Now let's focus on the east…
Here are the blizzard warnings… for some the 1st time in over 10 years…
Here they are all mixed up with numerous winter storm warnings.
Nearly 11 million are under a blizzard warning…impressive.
Remember that there are certain criteria for a storm to be considered a blizzard… including visibility in heavy snow and wind speeds… which must occur within a consecutive 3 hour period…
There will be areas of strong "bands" developing…and those are immediate type things…leading to some getting maybe 30+″ of snow…highest risk for this is in MA and possibly also be in RI and CT.
Here are some predictions for New England…
and the NYC area…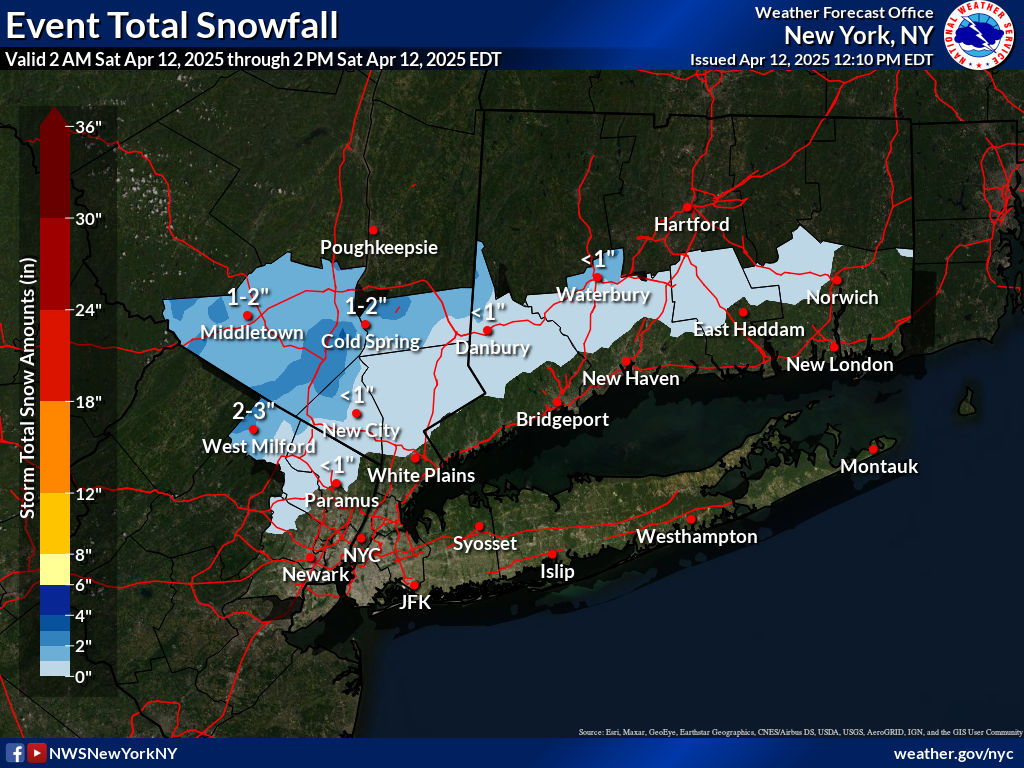 Here's the whole hodgepodge together…
and a close-up of New England…
The only thing that could decrease the snow totals in the extreme east of MA towards the Cape Cod area would be a potential dry slot…but it should still be impressive because of that too…the wind!
These are some of the strongest gusts expected…or at least something close to that…maybe some areas…closer to the ocean…could have stronger gusts. There are gusts of nearly 70 MPH possible
On the Winter Storm Severity Index product… this sends the output to "extreme" for coastal areas.
Here comes the storm…
Notice the central pressure of the system… up to about 965 millibars… that's the equivalent of 28.50″ on many barometers or thereabouts.
Oh and being on the outer parts of Ape Cod…where 15-25 waves will crash ashore with heavy snow at the same time.
It would be quite an experiment…assuming there was a nice solid house!
It will also cause a lot of flooding and coastal erosion, which will lead to bad things, I think, in Cape Town.
The snow rates + the wind blowing it everywhere will probably make it something people will remember for a long time. There will be higher totals than shown…and lower totals as well. I think a fairly sharp stall is likely near the New York area…and to the west. How close NYC is to the drop remains to be seen…but 6-12″ seems like a good guess for them.
For us…
Yes, there is possible snow next week. The timing of that seems to be mostly Wednesday through Thursday morning, but unlike that big storm to the east… our snow is going to be tied to a variety of smaller disturbances riding in increasingly colder air in the lower reaches of the atmosphere. This can lead to prolonged chances of snow…and snow accumulation.
While the amounts are fairly unknown… the model data spits out 2-5″ in the upside region. The data is spitting out 1/3 to 1/2″ amounts of liquid and with snow rates approaching maybe 15:1 (the air is going to be pretty damn cold Wednesday through Wednesday night…you can get quite a bit of reverse for snow totals.
Will we now be targeted? It's really unknown… look at this…
This shows little disturbance but no real consistent storm through late Wednesday. This graph shows what happens around 18,000 feet. The red zones are zones of stronger vorticity… or where the air spins widely. The atmosphere in front of these features is "lifted" while behind the air shafts. The air that is lifted cools/condenses and you can get streaks of precipitation. Also north of these vortex trails you get additional precipitation.
There are issues… suppose these streaks are further north… or further south… that impact our snow amounts here.
Here's basically what we know…
After highs near 60° on Monday…temperatures begin to drop from Tuesday to Wednesday
The chance of snow increases on Wednesday…especially as the day progresses as there could be some dry air issues to overcome
Snow expected to be widespread but will range from light to moderate+
It will build up once it starts due to the colder air
Temperatures will likely continue to drop Wednesday into the teens later today
Snow can be a bit prolonged…to early Thursday depending on today's date
The GFS does indeed give us sleet for a while as it has warmer air aloft at around 5000 feet…the EURO is colder in the atmosphere. This will need to be monitored especially from I-70 southbound. I'm not convinced that the GFS is correct. Here is a comparison. Temperatures are in °C. Remember 0C is 32F
8. All models show potentially below zero temperatures Friday morning next week. Maybe 10-20 BELOW in the deepest snowpack. To monitor.
So we'll do that…and get more details on Monday's blog post. The main thing is to take advantage of the warmer weather from the weekend to Monday and GO CHIEFS. The mid to upper 40s for the game in late January is a good thing here.
Imagine if the match would have taken place in New England tomorrow?
Background photo courtesy of Matthew Reinschmidt
Jo