We started our cruise with a day at sea with bright skies and plenty to do on board.
I was happy to see lots of activities on board so we started with breakfast in the Windjammer once I was able to get the kids up.
There is a waffle station for breakfast which is fantastic.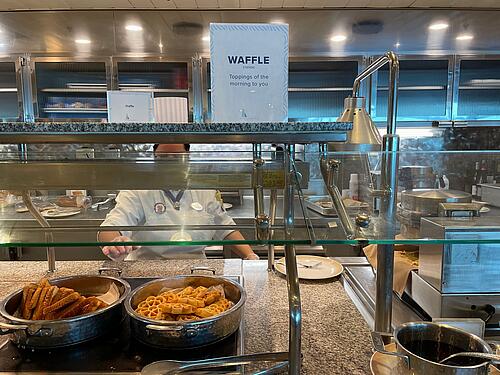 With the sea breeze on the pool deck it was a great start to the day and lots of people decided to head to the pool deck.
There's a Starbucks kiosk on Mariner of the Seas, so I decided to grab an iced coffee there. It's not included in my drink package, but I much prefer their iced coffee flavor to what Café Promenade is.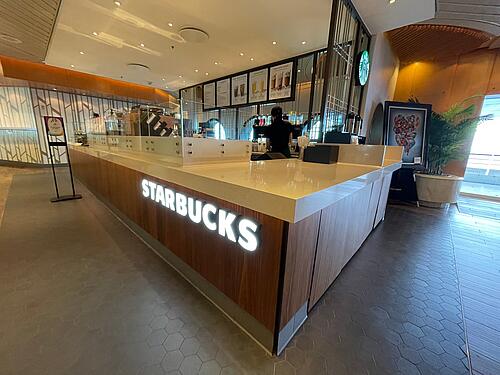 Our morning was pretty quiet and we had our first group cruise event, where we played a Royal Caribbean edition of "Super Password", the classic game show from the 70s and 80s.
We had rented a conference room for our group, so we held our version there. For fun, here's a copy of the clues you can challenge your kids to:
Parade
Bridge
Sorrento
Pub
Piece
Can you guess it? royal walk!
At lunch, we had a private meal in the main dining room and were able to enjoy the same lunch menu that The Key guests receive, which is basically Chops Grille.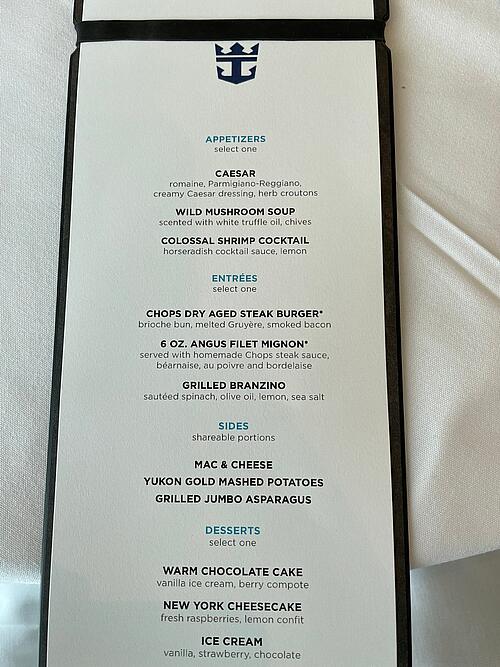 I had the steak burger, and it definitely hit the mark.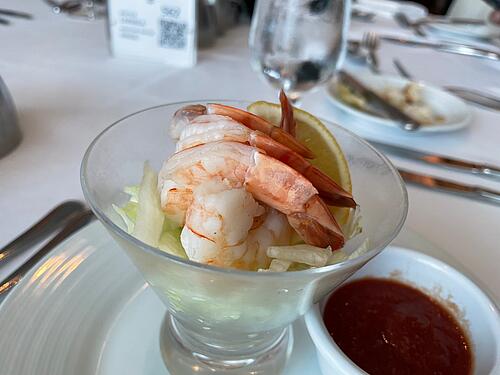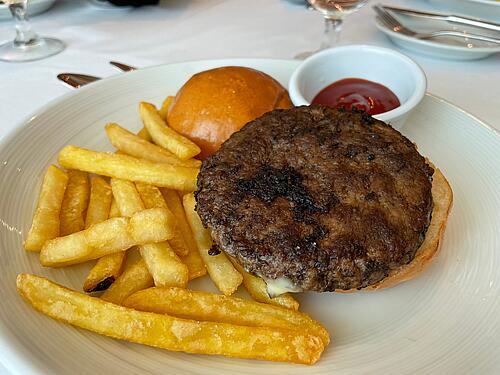 I went back to the room after lunch to relax a bit, then it was time for a bar crawl around the ship.
A fun group cruise event involves going from bar to bar and exploring the ship, while having a drink at each bar and hanging out with each other.
We ended up going to seven bars in just over an hour. The bar service on Mariner was fantastic. Little to no wait at all.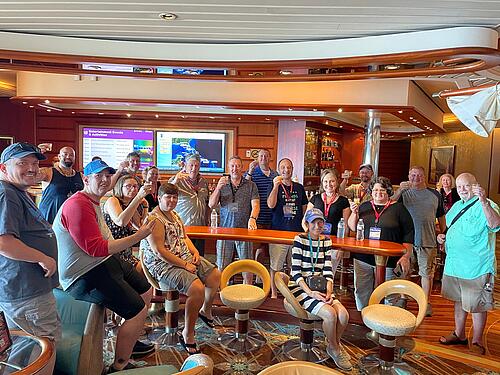 Dinner is our second night of the three night meal package, and we headed to Jamie's Italian.
I think the best part of the menu at Jamie's are the entrees.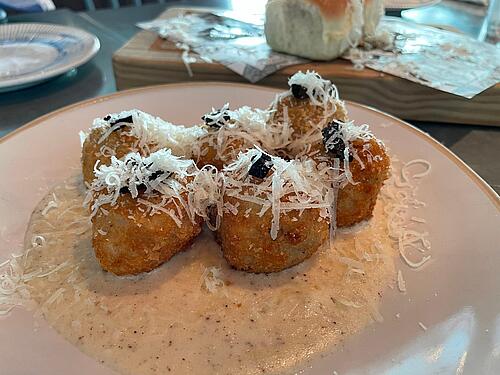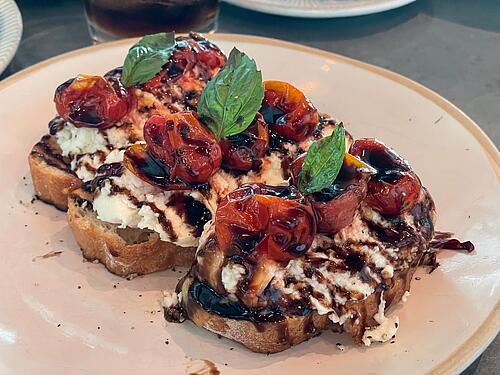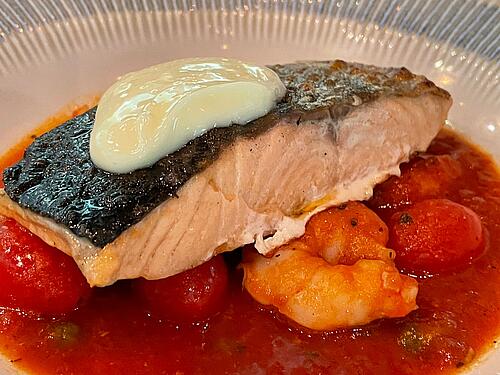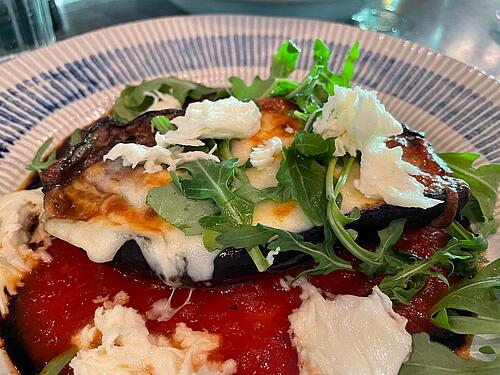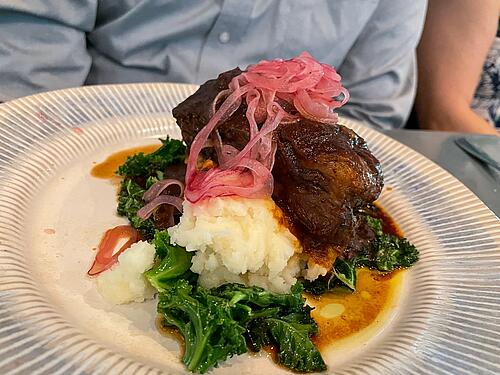 When we got out of dinner, I headed to the casino to spend some money. The craps table was very nice to me, and I did fine.
Our evening entertainment was at the Royal Theater to see "Gallery of Dreams". I don't know if I've seen this show before, but it's a collection of popular songs that the actors sing and dance to.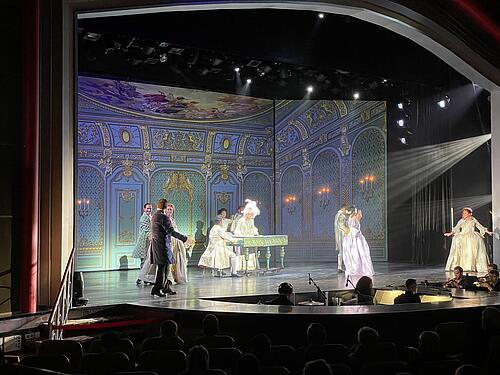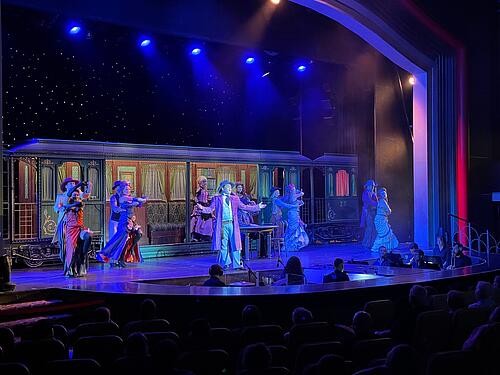 There was a lot of energy, and at the very least, I knew the lyrics to almost every song.
Tomorrow is our first port call, and we'll be in Labadee.
Spurious observations
I met Captain Panos!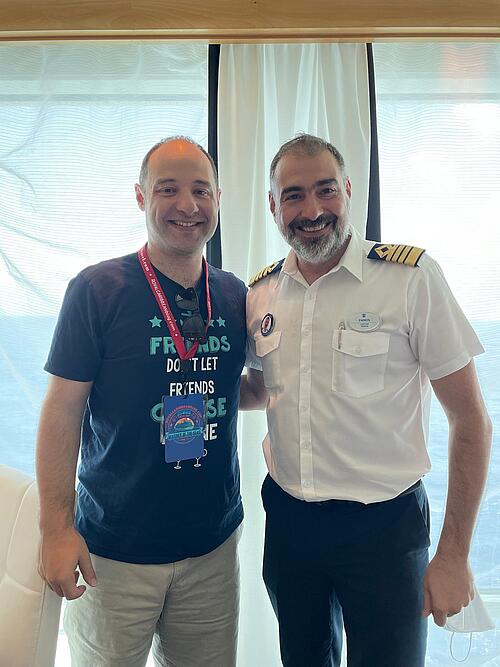 There was a silent disco on the royal promenade for families in the afternoon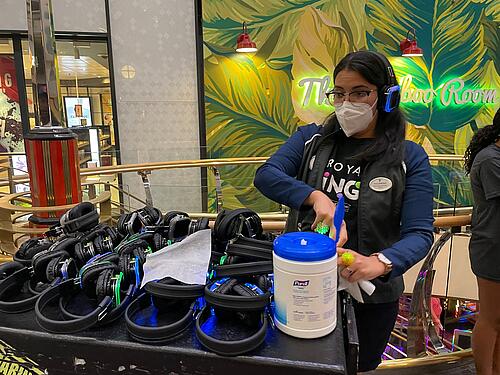 In case you were wondering, Playmakers had the right TV feed to be able to show the homerun derby.