Happy sauce festival to all!
It's Georgia Rossiter keeping you up to date with the headlines of the Greater Shepparton four days before Christmas.
For those who aren't Paul Kelly fans like me, December 21 is the date mentioned in the Christmas classic "How to Make Sauce."
UPDATE 4:35 p.m .: Goodbye and Merry Christmas
We take a little break from the Daily News blog over Christmas.
From everyone at Shepparton News, we wish you all a Happy New Year with your family and friends.
Remember to take care of yourself and have a good relaxing break.
The holidays can be a difficult time for some, be sure to reach out.
You can speak to someone from Lifeline anytime on 13 11 14.
UPDATE 4:25 p.m.: Shepparton chosen as trial site for new public drunkenness response
A new system for safely supporting drunk people in public will be tested in the city of Greater Shepparton, Victorian Minister of Health Martin Foley announced on Saturday, December 18.
"A drunk person should be cared for, not locked away. It's a health issue – we're making sure it's treated as one, "Foley said, adding that the new model would save lives.
The Shepparton site will be one of four, set up to indicate how a new model of public health ultimately rolls out statewide.
The announcement comes four years after woman Yorta Yorta Tanya Day died in police custody after being arrested for public drunkenness in 2017.
Rosa Ritchie has the whole story.
UPDATE 4:10 p.m.: Will indoor masks be mandatory at Christmas?
The ACT and Tasmania have reimposed mask warrants as the number of coronavirus cases continues to rise across the country.
Will Victoria follow suit?
Victorian-era Acting Prime Minister James Merlino said this morning they had not ruled him out.
"Wearing a mask is prudent and common sense. It can be embarrassing, but it's a small inconvenience for a significant public health benefit, "he told reporters.
Read more here.
UPDATE 4 p.m .: Announcement of five additional mental health beds in Shepparton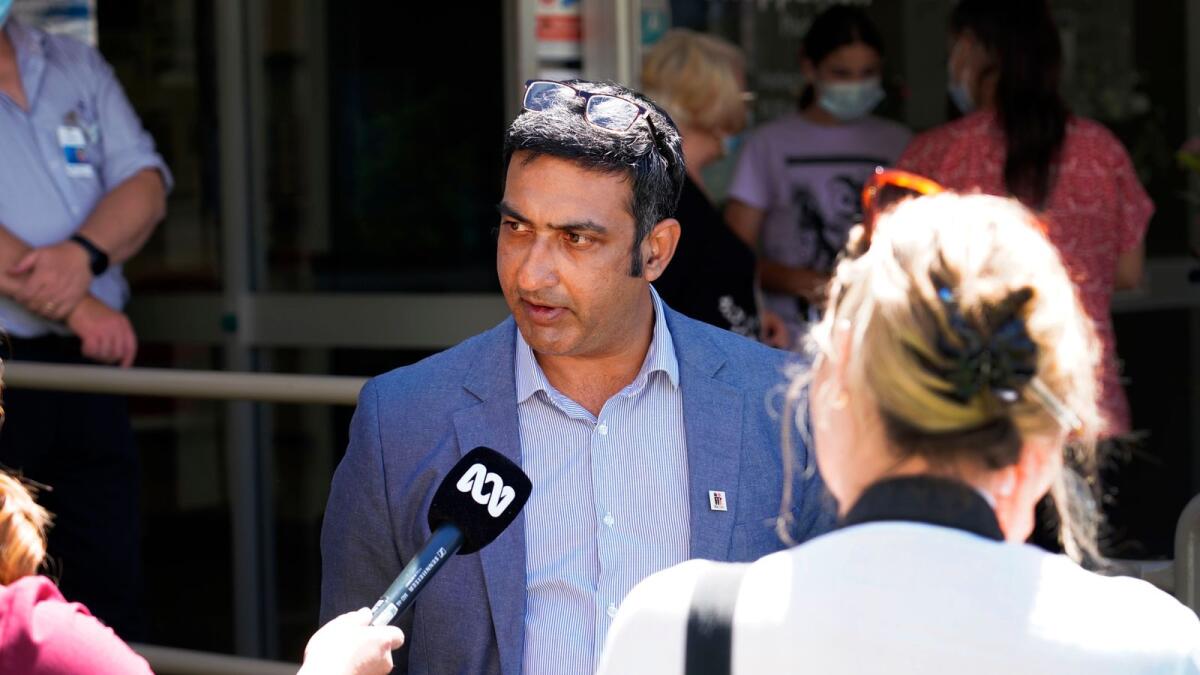 I have full details of this morning's announcement that Shepparton will receive five beds specifically for women recovering from complex mental health issues.
Five new mental health beds specifically for "petrified" women in the public mental health system were announced on Tuesday, December 21 for Shepparton.
This is part of the Victorian government's investment of over $ 100 million to provide Australia's first specialized women's mental health service.
A total of 35 beds will be added to Victoria's mental health system.
Acting division director of GV Health's mental health division, Dr Raju Lakshmana, said the additional beds for female mental health patients were "long overdue."
"There is a large part of the population, especially women, who are absolutely petrified to be in public hospitals," he said.
"It's a very chaotic environment.
You can read the full story here.
UPDATE 2:45 p.m .: Afternoon headlines
Here are the headlines from this afternoon:
Mongolian Member Suspected of Cocaine Trafficking: A man who police say is a patched member of the Mongols Outlaw Motorcycle Club and Cocaine Trafficking will spend Christmas in jail.
Victorian area population to rise for a year, then weaken: Population growth in the Victoria area, driven by people moving from Melbourne, is expected to peak in 2022 before running out of steam.
Lightning-Triggered Strathbogie Fire: A fire in the Strathbogie Ranges that burned about an acre of land on Monday was started after lightning struck a tree.
Connect to New Lakeside Adventures for Christmas: Perfect canoe weather and a Christmas break-up party can only mean one thing – time for a new challenge.
Push to tighten COVID rules as cases rise: Prime ministers want Australia's COVID-19 recall program to be sped up as pressure mounts on states to agree to uniform pandemic restrictions to curb spike in infections at Omicron.
UPDATE 2:30 p.m .: A storm photo to share
Here is an incredible photo taken by Maryan Bourke from her back paddock in Tatura
It was taken on Sunday morning around 6 a.m. when this incredible storm hit.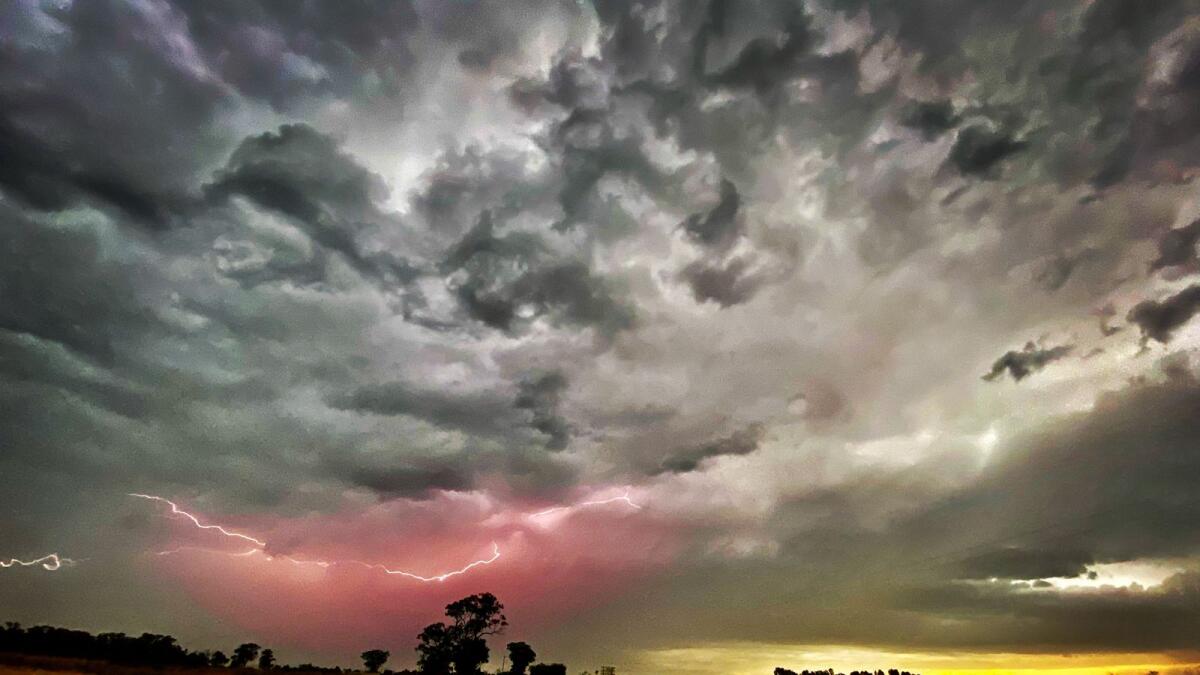 UPDATE 2:15 p.m.: Increase in outbreaks of gastroenteritis in childcare settings
Parents have been urged to keep their children at home if they are ill after 37 more outbreaks of gastroenteritis recorded at Victorian daycares since early November compared to the same time last year.
57 outbreaks have been recorded since November 1 this year, compared to 19 last year.
Key messages from the Office of Chief Health Officer Victoria Brett Sutton are:
– Keep children at home if they are sick. If they develop symptoms, they should not attend daycare or any other group activity until 28 hours after their symptoms have resolved (this includes staff)
– Wash your hands with soap and water to stop the spread
– Stay tuned for symptoms
A full set of Ministry of Health guidelines can be found here.
UPDATE 12:15 p.m.: COVID-19 local data
Greater Shepparton had seven new cases of coronavirus overnight.
The total number of active cases is now 67.
In Campaspe Shire, 10 new cases were recorded yesterday.
UPDATE 10:10 am: Women's mental health in Shepparton discussed
Shepparton Private Hospital will receive five additional beds to help women with complex mental health issues.
This is part of the Victorian government's investment of more than $ 100 million to provide Australia's first specialized women's mental health service.
A total of 35 beds will be added to Victoria's mental health system in partnership with Alfred Health, Ramsay Health Care and Goulburn Valley Health.
Acting Prime Minister and Minister of Mental Health James Merlino said the additional funding was designed to help women recover, a key recommendation of the Royal Commission on Victoria's mental health system.
"Many Victorian women told us through the Royal Commission that their experiences within the system had not supported their recovery effectively and we have worked with many of these women to design services that will meet their needs. ", did he declare.
GV Health's Executive Director of Community Care and Mental Health Josh Freeman and Executive Director of Shepparton Private Hospital Rhys Jones are holding a press conference later this morning to talk more about it.
UPDATE 9:20 am: Victoria registers 1,245 new COVID-19 cases, six deaths
Victoria registered 1,245 new cases of COVID-19 today, bringing the total number of active cases to 13,355.
Sadly, six people have died from the virus.
In New South Wales, the state has recorded 3,057 new cases, the highest number recorded in any Australian state or territory since the start of the pandemic.
Two people in New South Wales have died with COVID-19.
UPDATE 8:50 a.m .: COVID-19 tips for Christmas gatherings
The Department of Health has released new coronavirus guidelines for festive gatherings leading up to Christmas. They are:
• If you have symptoms, don't go. Instead, take a PCR test and stay isolated until you get a negative result. If you don't have any symptoms, consider getting a rapid antigen test before you leave the house. If you are hosting, ask guests to do the same. It can mean that a person is missing Christmas lunch, but it's better for everyone to get COVID.
• Take extra precautions, especially in the elderly or vulnerable. Fewer faces and larger spaces mean less risk. It is best to wear a mask when talking to people face to face. Wash your hands regularly. Open doors and windows and circulate fresh air. Notice who's coming.
• Keep it short and keep it outside. This will prevent you from becoming a family contact who needs to be quarantined for more than 7 days (because once someone has spent 4 hours with a case in a house, it is a family contact). So spend Christmas on the porch or cut your time inside a house with others to less than 4 hours. You may still need to get tested, but the time spent in isolation will be shorter.