Gday Shepparton,
Max Stainkamph here, back from a break and ready to go with today's news blog, capturing what's happening in the Goulburn Valley this Monday.
A sunny high of 31 degrees is expected today.
UPDATE, 12:00 p.m.: Shepparton family feel gaps in regional perinatal mental health care
Apologies, I've been watching the mall redevelopment and how it's going – and it took much, much longer than expected. I will have more this afternoon.
My colleague – or correctly my former colleague, as she finished with The News on Friday – Rosa Ritchie wrote this story about even more shortcomings in the region's health care.
Melissa and Nathan Hocking from Shepparton are devoted to their 10-month-old son, Ollie, and Rosa told them about the enormity of the challenges they faced as a family, which began shortly after Ollie's conception. .
Check the full story here.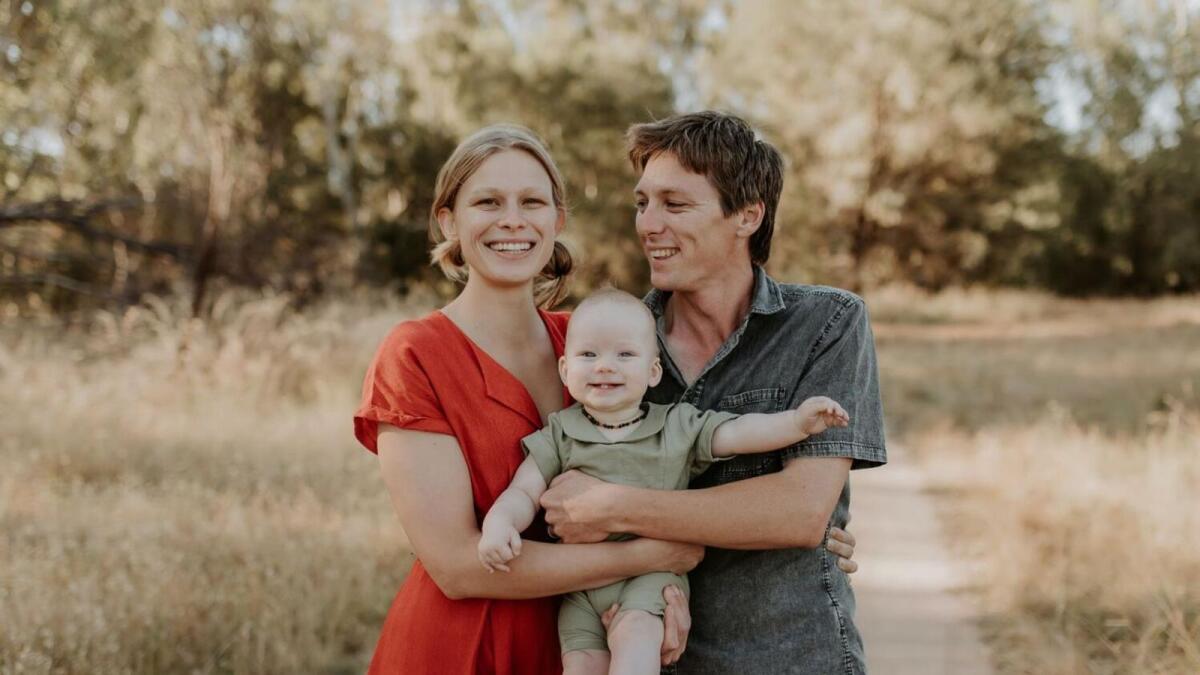 UPDATE 10:15 a.m.: Lake Victoria Park closed for two weeks
The lake in Victoria Park will be closed for a few weeks from February 14 as the council undertakes ribbon weed cutting.
Notably, trails and amenities around the lake are expected to remain open – it's just the water itself that will be closed to the public.
The process involves the use of an aquatic harvesting boat, which cuts the plant below the surface and stores the cut material on board for later disposal.
UPDATE, 9:45 a.m.: More funding coming for health services
A $1.4 billion package will ensure doctors, nurses and paramedics have the resources and support they need to continue to care for Victorians at home or in hospital, including $938 million for help public hospitals cover coronavirus-related costs and continue extra payments for healthcare staff.
Released over the weekend, the Victorian government announcement also pledged to speed up the recruitment of 120 new paramedics.
There was nothing targeted at specific areas of the state, but check out the full story here for the full breakdown.
UPDATE, 9:15 a.m.: Your morning headlines at a glance
Those early mornings back from vacation are always a bit frantic, and there's a bit to cover so far this morning, so forgive me as I turn on the typewriter and start snapping.
In case you missed it yesterday, a pilot made a miraculous escape following an accident at Shepparton Airport.
The pilot fell heavily within the airport confines after takeoff, but did not require medical attention at the scene. Check out Darren Linton's full story here.
Additionally, we have several photos of the Shepparton Hotel as it begins to be demolished, while a road maintenance blitz in the Victoria area is halfway through.
In coronavirus news, Victoria has recorded 8,275 new cases of COVID-19 and seven deaths as elective surgery resumes.
There's also a bit going on in the federal political arena, with Peter Dutton accused of calling Prime Minister Scott Morrison a "complete psycho".
(I thought he leaked Barnaby's text messages, but there are too many leaked text messages from too many people for me to follow, my apologies.)
This allegation was made by former New South Wales Labor premier Bob Carr and Mr Dutton came out this morning and denied it.
Also, in Winter Olympics news, Jakara Anthony won the gold medal in women's moguls in Beijing.