Refresh
There are rumors that more SNES games will be added to Nintendo Switch Online, as the service is down for maintenance shortly after Nintendo Direct ended. (A tweet seems to confirm this, with new, uh, old games being added after Nintendo Direct.) There's a lot to learn from those golden oldies if you're designing your own game.
[Maintenance Scheduled]Maintenance is scheduled for "Super Nintendo Entertainment System™ – Nintendo Switch Online" on February 9 from 22:55 UTC to 00:00 UTC.#Maintenance #NintendoSwitch pic.twitter.com/fHTj7DPv8yFebruary 9, 2022
See more
Can't wait to discover Nintendo Direct and want to play? Why not take a look at our February Nintendo Switch deals? There are some great deals floating around and we have them all in one place.
Shigesato Itoi, the creator of the Mother series, just tweeted about Nintendo Direct. Maybe nothing. Or it could mean an English translation of Mother 3 or an Earthbound port to Switch. The Mother series is a clever parody of Japanese RPGs while still being fantastic Japanese RPGs. Indie developers really need to check out this series.
Another bubbling HD remaster is Metroid Prime. Building on the success of Metroid Dread, Samus is more popular than ever. It's a good time to revisit the series on Switch.
A Metroid Prime HD remaster could be a great stopgap while Nintendo prepares Metroid Prime 4 for release – which could take two years and could be a Switch Pro launch game. May be.
Goldeneye 007 HD was almost released on Xbox 360 a while ago but it was canceled at the last minute. This N64 game set the blueprint for a generation of shooters and is a classic in game design. Could it be resurrected as a Switch exclusive? We will know in a few hours.
There are some wild rumors floating around, including Nintendo announcing a deal with Google to bring streaming to the Switch using Stadia technology. That would be something interesting – streaming demos, perhaps? Although Destiny 2 on Switch is also touted.
According to Business Insider, Google is planning to save its Stadia technology and is currently making the rounds as Google StreamInsiders claim the Stadia consumer platform has been deprioritizedhttps://t.co/3yVDAAbTSL pic.twitter.com/s1LyVyW08nFebruary 4, 2022
See more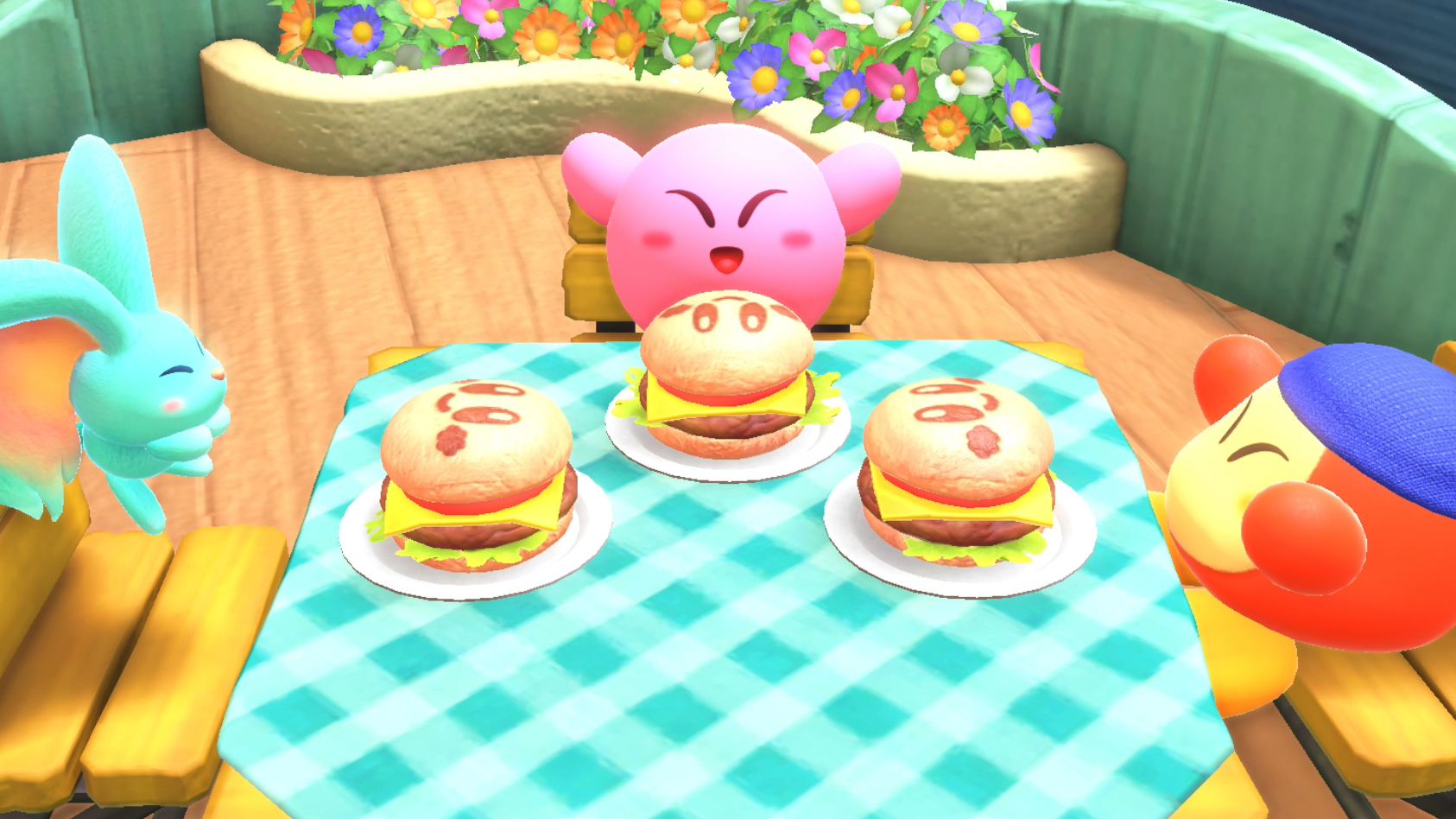 Kirby and the Forgotten Land, Advance Wars 1+2 Re-Boot Camp, and Splatoon 3 all seem more likely to be revealed tonight. Do you have a preference? We'd love to see what Nintendo could do with a new Splatoon UX.
Already have a Switch but want more? Take a look at the Nintendo Switch Accessories you can buy now. Grab a bargain while you wait for the Nintendo Direct to start.
Nintendo Blogger Zippo suggests Persona 4 Golden is coming to Switch and may be announced later. Visually one of the most original games around, all artists need to check this game out. It's old, but good. Will it be announced?
Speaking of great UX, casual board game 1-2-Switch really impressed when it was released during the Switch launch – it sold 3 million copies. It would be good to see where Nintendo can take this game, especially in Switch OLED. Nintendo doesn't need to use it to convince us of Switch's strengths, and could focus on gameplay.
Kirby and the Forgotten Land, Advance Wars 1+2 Re-Boot Camp, and Splatoon 3 all look likely to be revealed at tonight's Nintendo Direct. We'd love to see what Nintendo could do with a new Splatoon UX.
Welcome to what could be a hectic night of announcements. We're hoping for something on Switch Pro, even a logo, and maybe news of the official name and Breath of the Wild 2 tease.
What do we think will be announced during the Nintendo Direct? Everything from a new Mario game to the Breath of the Wild sequel title and even a new Star Fox are being touted.