The casino has come full circle; from the main street to the Internet and vice versa. Live Casino has arrived, and it looks like it's here to stay.
In the mid-1990s, the world's first real online casino appeared thanks to the clever programming work of a small software development company called Microgaming.
The next two decades would see the evolution of the online casino; from baccarat and blackjack to craps, roulette and slot machines. Each game would be turned into code, to reappear – renewed and digitized – on computer and smart phone screens around the world.
History of live casinos
Random number generators would power probability, and advanced online security would keep money safe and hackers at bay. From the beginning, online gambling has been a very lucrative internet business; generate revenue and drive innovation.
Around 2003, the first live streaming casinos appeared. By now, online casinos were fairly well established; regulated and supervised by many watchdogs. However, there were still skeptics who were suspicious of the algorithms behind any online casino software.
The first live casinos were broadcast in Asia and were very problematic. Spotty connections, breaks in the live stream, and generally poor service threw the format into the long grass. It was a great idea, but the supporting technology just wasn't there.
Fast forward to 2006 and the arrival of Evolution Gaming. The company set up shop in Riga, Latvia, and worked hard to iron out the many technological bumps created by live streaming. With the arrival of HTML5, increased bandwidth and the evolution of the smart phone, it would take a decade for the live casino format to really take hold.
How Live Dealer Casino Games Work
Today, live casinos are more popular than their digital ancestors with their painful RNG. The ability to engage and interact with dealers and croupiers, while seeing the little silver ball dance around the roulette wheel, is always appealing.
Players love to see playing cards cut and dealt before their eyes – it all adds confidence to the online casino experience while creating a social platform.
This was made possible by something called Optical Character Recognition (OCR) software. This program is able to recognize the physical cards dealt (or where the roulette ball ends up on the wheel) and translate them into numeric characters on your laptop or phone screen.
This means players can enjoy the experience of interacting with a real dealer or croupier in real time, but doing so from the comfort of home – or anywhere else with a decent Wi-Fi connection.
Riga is the current live casino capital of Europe. Evolution Gaming, Coingaming Group and Playtech all have huge studios and offices, providing live, B2B casino streaming services for many of Europe's largest online casinos.
Other live casino brands include Ezugi, with nine offices around the world; and Authentic Gaming, which claims to deliver "tomorrow's live casino experience" from bespoke studios and real working hotel casinos.
Casino Mission Control
Behind the scenes, the operation is extraordinary. In 2017, playtech opened the world's largest next-generation live casino in the Latvian capital of Riga. The 8,500 square meter studio is custom built to broadcast live online casino games to global audiences.
The futuristic mission control complex is built above the medieval walls of the old city and includes a giant curved LED wall 25 meters wide. This allows broadcasters to control exactly what visuals they deliver to their audience. There are also training centers, a research and development department and an "ideas and innovation" room.
The Riga setup serves most of the European live casino market. The advent of newly regulated areas has resulted in the creation of new venues in the Philippines, Spain, Belgium and Romania. It's a business that never stops, operating 24 hours a day, 365 days a year.
The real deal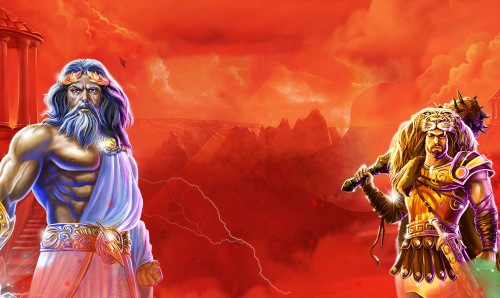 Playtech and Casino.com have been partners for many years. Popular games like Jackpot Giant and the Age of the Gods franchise have made Playtech the leading game software developer in a crowded field. Casino.com is also on the right track, having recently undertaken a redesign of its website and winning new awards for responsible gambling and customer service.
"We have a close and collaborative relationship with Castle, and they remain a key long-term partner for Playtech," said Simon Akid, Chief Operating Officer of Playtech. "We continue to grow with them and support their market leading position. Mansion's commitment to an exclusive live casino space for Casino.com is an important milestone.
"It's fantastic to see such a key partner like Mansion actively investing time in using new customer engagement tools to deliver an enhanced and personalized player experience," he said.
Live action meets cutting-edge technology
The modern live casino is a platform that really shows the potential of the internet. It combines organic live action with cutting edge technology. For example, some roulette games come with bonus rounds.
The normal game plays and streams as usual, but when a bonus number lands, the screen explodes into an animated display of bonuses and multipliers. This is something that would be impossible in a brick and mortar casino and takes the roulette experience to the next level.
Live casino is the perfect symbiosis between internet and organic probability. Integrated with the player's account, it seamlessly bridges the gap between online and offline, arguably offering the best of both. All that's missing are free drinks and casino chatter.
Entertainment is key to any good online casino in these times of compliance. For responsible operators, the well-being of their players is paramount. The live casino is – really – a lot of fun to play. The entry-level stakes are also considerably lower than in Las Vegas. You can also just hide and watch the action, if that floats your betting boat.
Play live casino games at Casino.com
At Casino.com we offer a wide range of live casino games, brought to you by the gaming experts at Playtech. The game selection includes various versions of classics like roulette, baccarat blackjack and poker, as well as alternative live game options like Spin a Win or Hi-Lo.
Let's take a closer look at some of the live casino options available to play at Casino.com:
Roulette
Roulette is the game most associated with the casino, and the experience of playing live roulette brings the casino to you through your phone or laptop. At Casino.com we offer a variety of different roulette games in a selection of different languages. You can choose the simplicity of Live Roulette, or opt for variations like Live Football Roulette or Slingshot Live Roulette – the choice is yours!
black jack
One of the most popular games to play at the live casino is Blackjack. Watch a dealer show off his cards before your eyes at one of many different blackjack tables. Players can sit in Live Blackjack, Quantum Blackjack Live, VIP Blackjack and many more. With tables for all bankrolls, a game of blackjack is played around the clock at Casino.com.
Baccarat
Traditionally, baccarat has been a favorite of high-rolling casino players, but when you play baccarat live with us, bets start for as low as 50 cents per hand, all the way up to $5,000 for players with a larger budget. Take a seat to find out why baccarat is the oldest card game still played in the casino today, and be sure to check out our expert guide if you want a refresher on the rules of the game.
Live poker
Poker is one of the most popular card games in the world, and with our live dealer games you can go up against the dealer in a few variations of the game. Casino Hold'em is a variation of the favorite card game in world: Texas Hold'Em, except that you face the dealer rather than the other players. Three Card Boast is easy to learn – check out the rules here – and great fun to play, while traditional Stud Poker is still a popular live option.
Other Live Games
The selection of live dealer games at Casino.com is constantly updated and ranges from traditional games like Sic Bo to the latest live game shows. You can play slot games like Buffalo Blitz live with a real one, or take part in the nerve-wracking spinning wheel Money Drop Live. Hi-Lo, Spin a Win, Deal or No Deal and Who Wants to Be a Millionaire roulette are just a few more options to check out at Casino.com.
With around 100 live dealer games to choose from, you're never far from the latest action at Casino.com!