The Rise of Gaming in Twitch Streaming
Twitch is a live streaming platform that has enjoyed great success in recent years. The site averages over 30 million daily active visitors and over 2.5 million people watch live streams at any one time.
The mass appeal comes from the fact that it is free to watch and the streams can be viewed on a wide range of mobile devices, computers and games. Viewers can search for categories or games that interest them and interact in real time with the streamer they are watching. Streaming content started primarily in the realm of online games, but has since evolved to showcase unique and creative skills such as painting, model building, and embroidery. Many tune in to take advantage of the community spirit created by the streamer.
Twitch as a platform grew rapidly when lockdowns were imposed, and online gaming streams seemed to be a favorite of this expansion. Just recently, the Slots category was ranked in the top ten most-watched live streams. This content sees the broadcaster live streaming their bets on their favorite casino games.
Online casino games streaming on Twitch
There are a collective 1.1 million users who follow the Slots category alone, with most viewers watching on weekdays to see if their favorite content creator will hit a jackpot. The attraction is about experiencing the excitement of the game, with an artist narrating and responding to the experience in a distinctive and usually over-the-top way. Many streamers incorporate feedback from their viewers into their decisions about how much to place on bets and what games to play. Slot machines seem to be more easily monitored than any other means of gambling, as they require no prior knowledge of the game to participate in the fun!
Not only do viewers seem to be excited about the big payouts that many streamers are receiving; they also seem to be captivated by big losses. Streamers are encouraged to keep betting big, regardless of potential failures. It seems the high stakes, high emotions, and even bigger reactions are what keep viewers interested.
Audiences are attracted to high stakes bets that start from $1000 and slowly increase their bets throughout the stream. The increase in the win/loss ratio supports the increasing length of broadcast time in a single session. One content creator notably suffered a massive Live Blackjack loss of over $1,000,000, and another won a giant jackpot of a staggering $4,718,280!
The Downfall of Twitch Streaming Gaming
There is growing concern that people are gambling large amounts and going beyond their means in search of clicks. In July 2021, Twitch also raised concerns that streams were reaching the wrong demographics and not being delivered responsibly.
After Twitch's first deep dive into the growing population of game streamers, they concluded that starting in August 2021, streamers could no longer advertise their game referral codes or links to online sites, because it encouraged unhealthy habits. Also, due to the number of underage viewers that can be found on the platform, many have made the decision to label their streams as 18+. Twitch said they are aware of the issue and are taking precautions to ensure that no harm is ever occurring or encouraged by their streams at all times.
After widespread pushback from some of the top creators, Twitch made the decision to completely ban many facets of online gaming on their platform. After a statement was released on their social media, new parameters were put in place. This ensured that efforts to reduce unhealthy behaviors were heard. Their new policy will be in place on October 18e 2022, which prohibits the streaming of online slot, roulette, or dice games that are not permitted in the United States or other jurisdictions that provide adequate customer protection.
The new update is still in question as some streamers are calling for gambling to be completely banned on the site. Others, however, continue to put strict labels on their channel to keep their streams as they are. Twitch said it would still allow streaming content focused on sports betting, fantasy sports and poker. He still left some questions as to what is and isn't allowed on the site, but Twitch has named particular unlicensed sites that are harmful.
Earn money through online game streaming
Viewership continued to grow regardless of constant updates, with some streamers going live for up to five hours a day. The more streamed content produced (both in stream length and number of streams completed) can result in an extremely high aggregate view accumulation. A French-Canadian broadcaster has amassed a total of 1.2 billion views on its channel.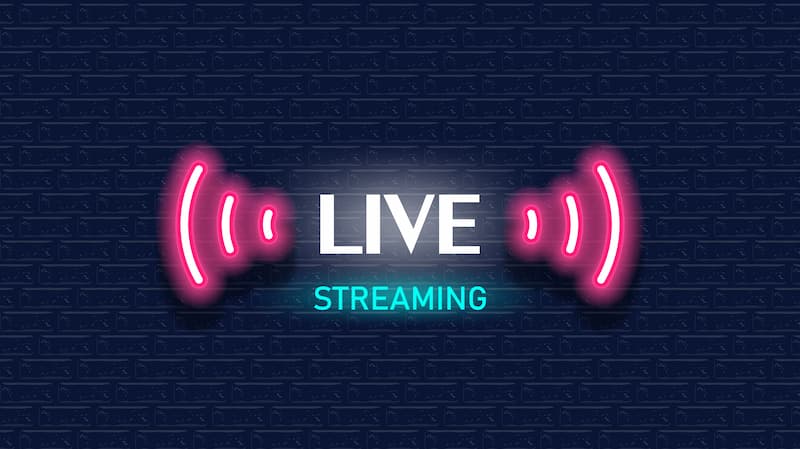 Watching Twitch streams is free, but there are other ways streamers make money on the platform. If you like a content creator, you can subscribe to their channel or send a donation for the duration of their broadcast. The biggest revenue, however, seems to come from sponsorships and affiliations. Many companies choose to partner with streamers who will embed their games or features, as an alternative means of promotion. Twitch's latest revision has placed restrictions on this revenue stream, especially when it comes to unlicensed third-party websites. Ever-changing updates create uncertainty for those who generate revenue this way, but Twitch's decision to prioritize harm prevention for its viewership seems like the best bet for the future of the platform. form.
To learn more about how to play it safe, click here